1-844-670-7874 (Toll Free)
We take great pride in the fact that we have worked with some of the leading brands worldwide. These organizations have chosen us for their business-critical learning and development needs.
After 15 years of experience in eLearning business, we can proudly say that we have deservedly earned the trust of our customers!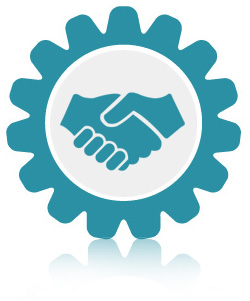 TAKE A LOOK AT SOME OF OUR RENOWNED CLIENTS
---
---
---
---
---
WHAT OUR CLIENTS SAY ABOUT US
"I have spoken personally with Bob and Chuck and I am absolutely delighted with the final IDSP program! Please mention to your Team that they really did a wonderful job in getting us the type of program that we have been looking to obtain! I also look forward to future opportunities to work with you and FCS. Warm regards"
Scott /Merck MMD Division/ New Jersey
"Congratulations!!! Service Advisor is well. Thanks to all for your hard work and patience. I'd work with your team anytime. Your prompt response to issues was greatly appreciated. I'm sure you all are managing other projects simultaneously with this one. For myself, this has been a great learning/working opportunity. I'm sure learners will enjoy this course. Have a great day… go out and celebrate."
Gail Wilkinson /John Deere Training Center/ USA
"Thanks for the prompt job! The whole database of courses has been well maintained and kept up-to-date and the users are extremely happy. "
Vice President / Dominos/ USA
"I am very happy with the project and the quality of work provided by the FCS project team. They are able to respond to all of our requests faster than expected. They have captured the attention of senior level managers in AIG due to their work product and responsiveness. We expect to use FCS for our e-Learning development needs in the future."
Holly Mortensen / AIG/ USA
"Thank you for great job you have done for Gillette. Perfect.. This is tremendous, many thanks. All the best, many thanks… I am super impressed by this work!"
Colin Peacock / Gillette / USA
"Thanks to you and your team for continuing to work through a solution on the Lean6Sigma project. Greatly appreciated! This solution will directly translate to the needs of the other projects we are working on together."
Rob kingyens / Global Learning Systems / Maryland
---
REQUEST FOR DEMO
top